Don't you just hate goodbyes? I know they're part of life, but I can't seem to get used to them. And practice doesn't make perfect either because I've said so many in my lifetime and still each one is hard.
But, nothing is worse than saying goodbye to my sweet girls and husband. And thankfully, this is the first (and maybe only) time I get to do it. It is like a big part of me was left there with them and I don't feel complete. It's amazing how God interweaves our hearts together so we can experience love this intense. It is such a gift to have dear people whom you love and who love you back. So even in this painful experience of being separated from my family, God shows Himself as good. I am blessed!
To help with the girls' sadness of my being away, I left them a stack of cards to open, one for each day I'm gone. I left little clues in the notes about where to find treats that I hid all over the house.
Here are some sample treats I left for them. I used
SRM Stickers tubes
that are so fun to decorate. I made these vintage shabby (what else?). They're filled with chocolate. I used the
We've Got Your Sticker Sweet
to secure the wrapped doilies in place and for the tags.
One of the upsides of goodbyes is you also get to say hello when you get to your destination. I am enjoying time with my parents right now and it's been a long time since I'm home alone with them. I am blessed to have wonderful parents, too. And, of course, I will see many of my blogging and paper crafting friends at CHA later this week. I will try to update this blog with photos from the floor.
In the meantime, here are some shots I took from 38K feet in the air. This one was taken over the Atlantic Ocean.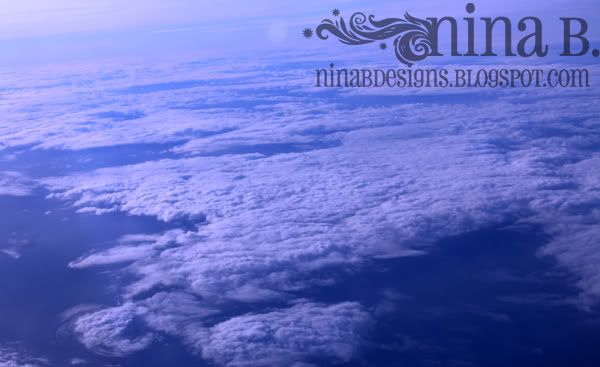 And I believe these were the Rockies, from what I could tell on the map. Don't these just shout the glory of God? What a beautiful world we live in.